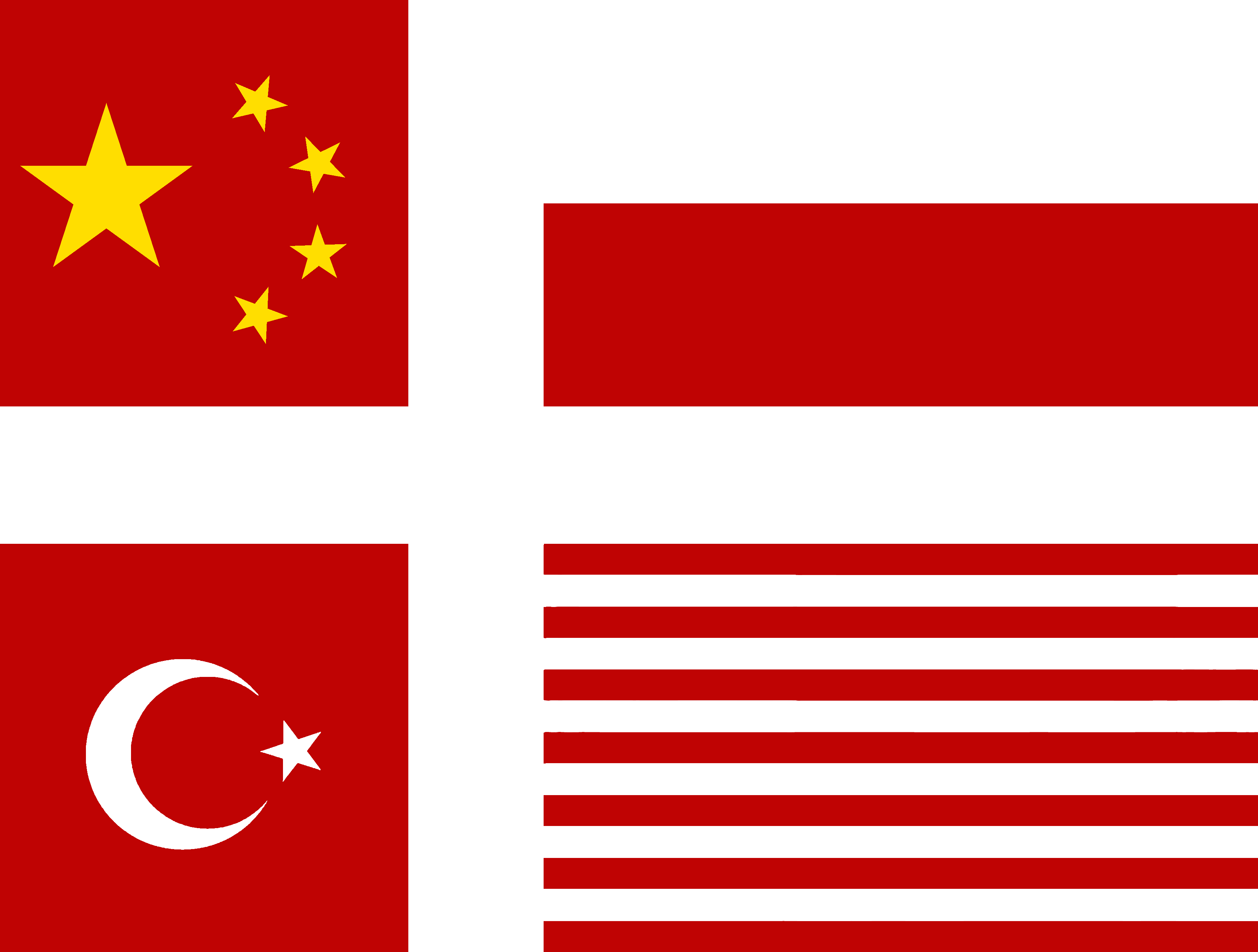 My own concept art for the project – it's a remix of the Danish national flag "Dannebrog".
Here are two parts of a longer project at the Ellebjerg School in Copenhagen, which was unfortunately cut short due to unforeseen circumstances. The theme was flags and identity and how we as people use flags to signal nationality – and many other things! We spoke at length about flags that signal anything from sexuel orientation to pirates and even the royal flags seen in the navy and on castles.
Part one, in the gallery above, shows images of the students' work during a workshop, where they made up their own imaginary country and created appropricate flag designs for them.
The second part in the gallery below, are from another workshop where the students mapped out the origin of their parents and grandparents and made flag remixes based on these. If a student only had one type of flag, they were to remix this one flag on its on. I was really impressed with the design finesse of the students works, but also saddened to realise how many students that despite having been born and raised in Denmark, yet did not feel they could call themselves Danish, based on what they heard in the news and from grown-ups in society at large.